Share Food - Share Friendship
Join your local community and experience the blessings of the month of Ramadan.
Mosques around the UK will be holding an open Iftar (the post sunset meal following fasting) for the wider community. This is a great opportunity to join your local community and experience the blessings of Ramadan by accepting the invitation to be our guest for an Iftar meal at a Mosque near you.
Ramadan is the 9th month in the Islamic lunar calendar. It is a blessed month observed worldwide by Muslims as a month of fasting, reciting and reflecting on the Qur'an, charity and many other good deeds
​
The purpose of fasting is to obtain taqwa (closeness and consciousness of God) by abstaining from consuming food, drinking fluids and sexual relations from the break of dawn until sunset.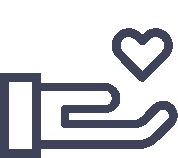 "The month of Ramadan is that in which the

Qu'ran

was revealed, a guidance for the people and clear proofs of guidance and criterion."